What a fabulous weekend! I travelled to the amazing shop The Home Patch in Bathurst NSW.
Canola near Narromine
It was great to be in the car by myself for a change! When I got to Bathurst I parked myself with some of my dearest friends, Anni and Pete, who both work so hard to make The Home Patch the amazing place it is.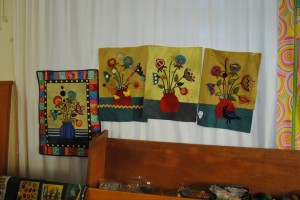 Last year's one day workshop blocks. Sue's is finished, mine has the light background and isn't yet!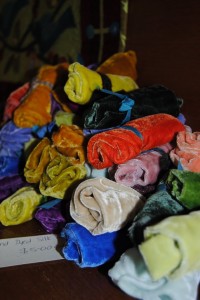 These hand dyed silk velvets are more beautiful than you can imagine.
Sue brings things from the US that are hard to find here, so you get a little retail therapy too.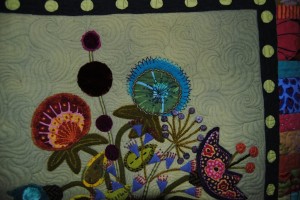 Sue's inspiring work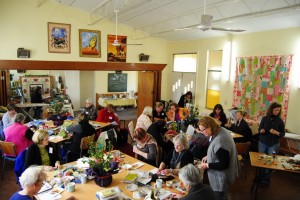 Busy,busy, busy!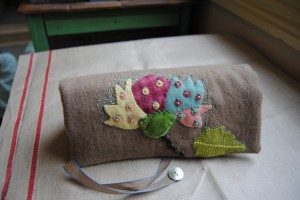 My finished needle roll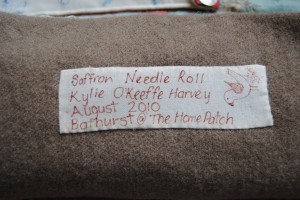 Thanks Sue for drawing a little bird for me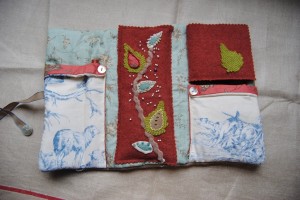 Ready for use
I come away from weekends like this on such a high. Too many ideas, do I really need to sleep?
It was great to spend time with the Downs clan and to be treated to Anni's mum's Sunday Roast with Sue and her friend Melissa. Melissa's buttons deserve a post of their own.
There was a special someone to meet too. Dougal the Cavoodle. I'm not a small dog person, but I can see why this little bloke came home with the Downs clan. Too cute!
Too hard to photograph!
Stay warm. Its cold outside!
One more thing…
Dirtboy and I have a date on Sunday to put these baby things in the ground. Can't wait.