Things have been busy, busy here with preparations for the upcoming Cobar Public Spring Fair. This will be my first year to attend and I can't believe the huge amount of volunteer effort that is being put into it.
Meetings every week (with coffee) and a bit of nail chewing as the school is having a lot of bulding work done, but all will be right on the night!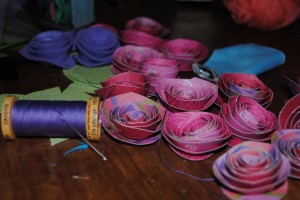 My involvement? I'm on the craft stall and have had a ball making allsorts of things to contribute.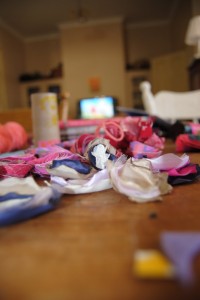 The view from the dining table (aka craft central)
Lots have been made, but its all looking a bit 'girly', so will finish off a few 'boy' things tomorrow night.
See you then!
Kx.