What are your Christmas Traditions?
Mine are generally lots of cooking and debates about what we should glaze the ham with.
Tractor Driver Peanut Butter Balls are another. Here's the recipe…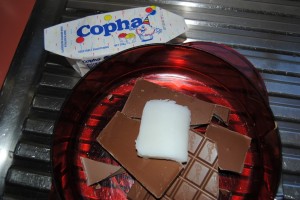 1 cup crunchy peanut butter
Melt peanut butter and butter over a low heat.
Add to dry ingredients and roll into ball.
Place on a tray and set in the freezer.
When hard, melt 200g milk chocolate and 15g copha.
Drop frozen balls into melted chocolate.
Drain and place on trays to set.
I keep mine in the freezer. The little people of the house tend to forget that they are there. He he he!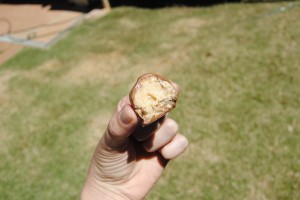 Yummy!
: :
Kx.