Today we have a long drive to my home town.
I haven't had Christmas there for many, many years.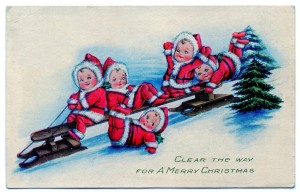 I learnt to make a playlist on my ipod. I know that may seem basic to you but it had eluded me for a while.
There were other things to learn.
Like how to keep my cool on a long drive with three kids and a dog.
Did I lock the door????
: :
Kx.