Our local library puts on some fabulous activities during the school holidays and The Enforcer and Dancing Queen took part in one this morning.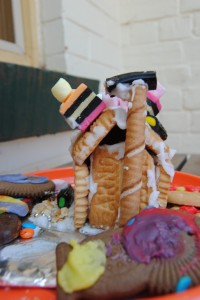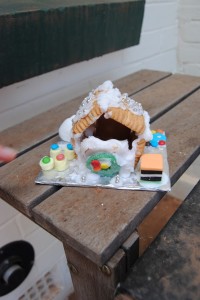 Two years ago we made gingerbread houses and had a ball, but these look great and have the same satisfaction for my now sugar overloaded kids.
Needless to say the lollies are now all gone and the chooks will get the left overs.