(Found this lurking as a draft and I can't think why I didn't post it when I wrote!)
Its getting to that time of year. The Secret Santa time of year.
I find this is a time of dilemma as I don't want to buy something that will sit by or be unused.
I know that

I have impeccable taste,

so anything I buy of course will be apprecitated. (Tongue firmly in cheek here people!)
I cast on this the other night and its coming along well, other than me misreading the pattern and creating a few rows of my own interpretation. I'd gone too far to frog it…hopefully it will look just fine.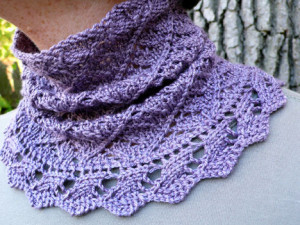 I've wanted to make this for a while and this is the perfect excuse.