Ever seen those crazy, slap stick Japanese game shows and TV ads?
Nani iro patterns are nothing like that! To me they exude serenity and coolness of all kinds.
Don't freak out that they are all in Japanese. The directions are all there if you are at one with the universe Grasshopper!
I found their fabrics
here
as well and am trying really very hard to resist the temptation to rush out and buy lots…but the children are wanting non essentials like food and medicine.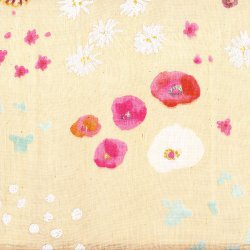 Check out the
blog
of this shop too and get inspired all over again!
* It means…'Wow, I love Nani iro!'
You can add a little OMG in there too if you want!