What makes you choose a particular pattern?
Do you think about what you need, what is in your stash and what pattern will use it up, or act on impulse?
I've just chosen my next one to cast on…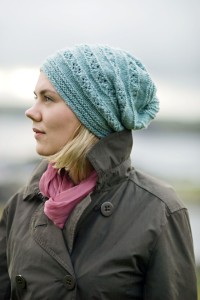 Its the Norie hat fron The Shetland Trader by Gudrun Johnston.
I'm a bit in love with this little book. Seriously, go to Ravelry and get it! You have the option of print or ebook, and the print version comes with an ebook too! So many things to make.
It was on my list, but what swayed me was when a designer I like was wearing it for her picture on Ravelry and I recognised the pattern right away.
I have some beautiful 'Posh' yarn in my stash, but my next dilemma is what colour?