Here's a little bit of rather dodgy Saturday afternoon sewing.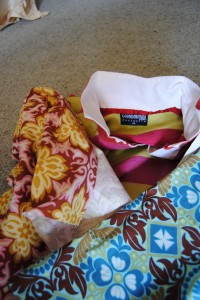 I had this rugby top in the 'can't throw it out but its too old to wear in polite company' pile. So, a bit of repurposing meant it could become a new peg bag.
I cut two pieces from the body.

Remember that this is DODGY Saturday afternoon sewing so measurements are not a feature!

I should have basted the two pieces togther, right sides facing, but as you can see I glued it instead!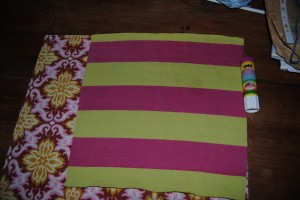 I roughly drew an oval (or is it a sea cucumber?) and stitched around it.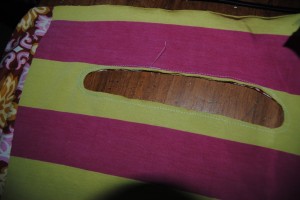 Then I turned it out, pressed it and top stitched.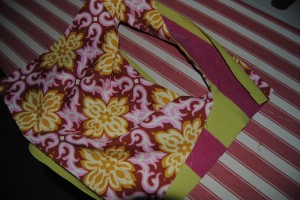 Here's the other side. I used some beloved Amy Butler to brighten my day.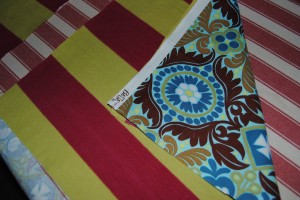 Put it all together…sew it up and don't forget to leave a gap at the top for the hook of the coat hanger, which is what I use to hang it from.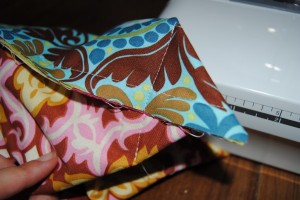 I like to sew across the corners then trim them.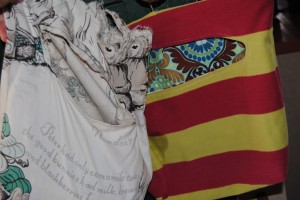 A before and after shot. The old bag was made from some Peter Rabbit linen that I loved, but 4 years of our climate hasn't been kind to it.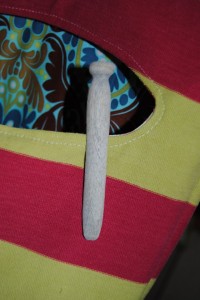 I still have a few VERY old wooden pegs to remind me that although there have been many advancements for women, most of us are still hanging out the washing!