Our Saturday morning got off to a good start with these yummies.
Honey and Yoghurt Muffins
Melt together 55g butter and 5 Tblspn Honey
Whisk together 250ml greek yoghurt, an egg, orange rind and a couple of Tblspn of orange juice.
Add to a bowl of 300g plain flour (or half plain / half wholemeal) 1 1/2 tspn bicarb soda and a 'whisper' of nutmeg.
Bake for 20-25 minutes and leave to cool for 5 minutes in the tin before you eat them.
With just a touch of autumn coolness in the air they were delicious.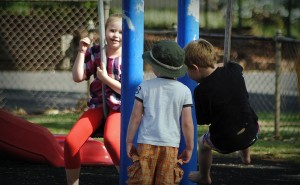 The coolness of Autumn also means that playing in the park is a lot more enjoyable.
Morning tea with friends was great. The homemade yummies I took were a hit.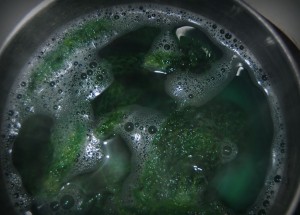 The drop in temperatures also means I'm more inclined to do some dyeing and boiling of wool. This is a pic of me doing really cruel things to beautiful 'Posh Yarns' wool, but that's another story.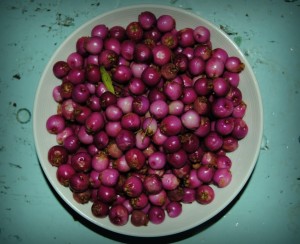 Autumn means that the Lilli Pilli tree at a friends house was fruiting.
This beautiful bowl was detined for jelly…until I burnt the whole lot! Grrrrr.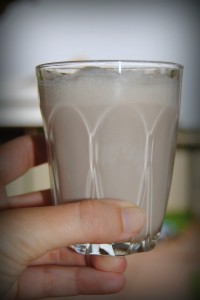 Though The Enforcer did make some into a milkshake!