I've been away at my dear Pop's funeral and didn't have a clue where to begin the next post.
There is a lot I would like to say, I will miss his amazing smile and how he made you feel special.
While sad, I take comfort in his passing. He was 89, still living in his own home and died while pursuing his passion for golf.
I only hope that some day my grandchildren can say that about me. Maybe not about the golf but taking time out to celebrate the things that make you happy.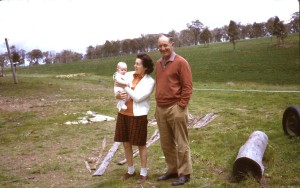 Me with Gran and Pop on their property at Walcha in 1972.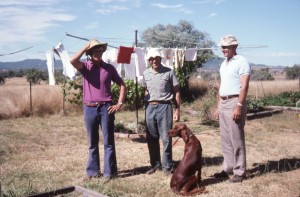 In going through old photos to put together a display for his funeral service I came across this one.
My Dad, great uncle Harold and Pop at our farm in Bingara around 1976, by the age of our dog Kelly and the fact that Dad is wearing a purple work shirt!.
All of them are gone now, but I still remember that each of their smiles and their quiet, almost shy ways.
Treasure the ones you love.