You said green and though it took me a while to cast on, it was a super quick easy knit.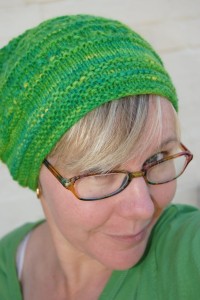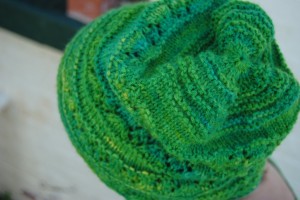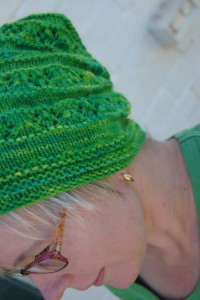 I chose Posh Yarns Amelia for this one. I had two skeins and did intend to alternate them as they are hand dyed, but when I balled the yarn one skein was in EIGHT different lengths! As well as having a little more yellow, it worked out OK to just knit in the ends as I alternated them.
The colour is such a great green. I love it…but can't wear it yet as I'm saving it for our local show in May.
I can't wait to knit another one soon.