The weather here is finally starting to cool down and little feet are getting chilly.
I started some Norwegian House slippers for Dirtboy…but I got bored with them and they aren't finished yet.
But there is no way I'll get bored with these babies!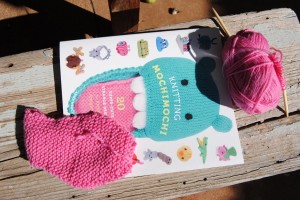 During my usual haunting of
Jellywares
I found this cute book.
I love amigurumi, but now am a far more practical knitter. However, these slippers tick all the boxes.
Purple for The Enforcer, green for Dancing Queen, and striped blue and orange for Dirtboy.
Might even do a pair for myself.
I'll let you know how they go. So far so good!