I joined a birthday swap a while ago on Ravelry and the time soon came to post off my parcel to my partner in the States.
One of the things I included was this cowl, which is an adaptation of the
Norie
hat I made a few months ago.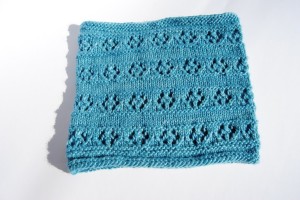 Its in Malabrigo Silky Merino from
Jellywares
, which is just luscious!
Hope she likes it! (and doen't peek here!)