I've got some plans for 2012.
But, first I need to make a space for myself. A studio. An area to create and inspire.
The TGWH rearranged the spare room back in July…without me… It was traumatic to come home and find everything dumped on the bed, but it needed to be done. All this rearranging also exposed some rather unpleasant reminders of autumn's mouse plague, but that is a whole post by itself.
Right now I'm going through things and trying to break my hoarding habits. What do you do with a cross stitch that you started 15 years ago? I can't throw it out, its too far along, but I'm never going to finish it!
I know the feeling that I want the space to have.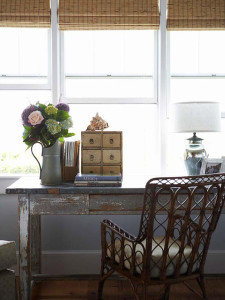 This would look better if there was yarn everlywhere…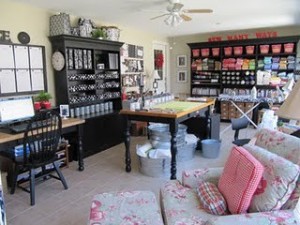 Mmmm, a bit too much dark wood for me, but wouldn't you just love to have a space this roomy?
*Note to self, must include a comfy chair.