2013 has not been 'Year of the Pet' for us.
My beautiful cat, who deserves a post of his own, died in April. The dog took off in August.
Now, we have no more guinea pigs. A local fox has developed a taste for guinea pig and over the course of a week has come into the house yard and eaten them all. The Enforcer has been distraught. The guinea pigs were her loves, and I must admit that they were rather cute.
We'd been away before this happened and I'd allowed them to free range through the garden. I thought they were rather sweet running through the plants and other than nibbling on a few self sown lettuces, there were no adverse effects.
Then 9 guinea pigs became 7, then 4, then 1. The lone survivor was captured and put back in the cage. Then yesterday morning even he was missing. I went out early this morning to see if the chooks were still there and found lots of evidence of Sly Mr Fox searching for more guinea pigs. Lots of little scratchings, snuffling out where more might be.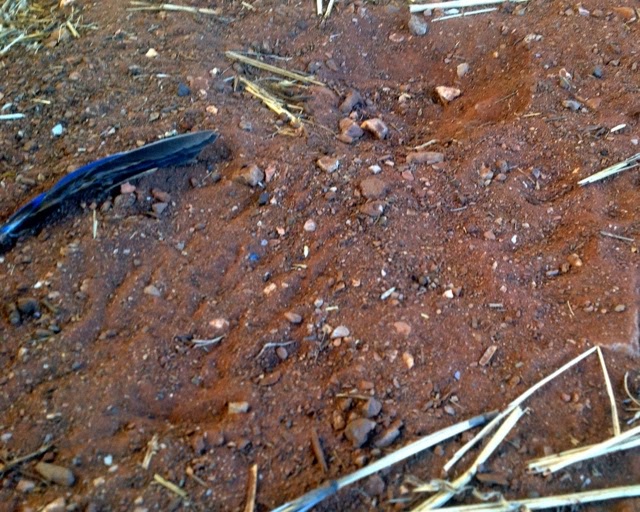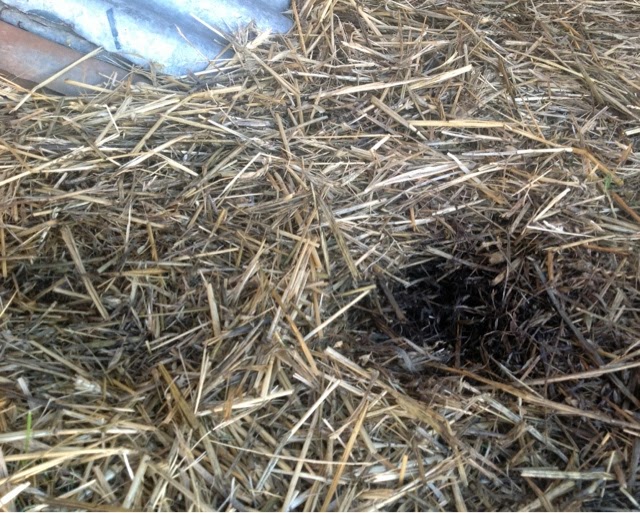 The chooks are safe. I think it would take an army of foxes to break into their coop. It was made dog proof as our staffy loved nothing more than breaking in and gorging herself on scraps!
There was one puzzling place where the fox had been digging.