I am not a list maker. When I do make them, I usually ignore them anyway.
However, all the really efficient people I know DO make lists. So, I thought I might put a list here from time to time. Just so YOU can keep me on track!
Here are the 10 things I'd like to achieve this week:
1. Paint my toenails. Seemingly an easy task, but one I've been neglecting!
2. Edit the photos from my Gran's 90th. I need to do this so she can send out thank you notes. Finally an excuse to sign up for Picmonkey!
3. Exercise for at least 30 minutes a day. I've been a bit slack on this recently and need to get back to it.
4. Make a cool Christmas decoration. I saw that Kikki K are running a little competition over on Instagram, so I think I'll play along.
5. Do something that inspires and challenges me…hmmm…
6. Do a bit of blogging over at ayearofapplesforjam It needs a little prettying up too. Maybe I could make a cool new header on Canva.
7. Finish off a course I'm studying for work. It has been really interesting, but I need to put in just a few more hours and then its done. Phew! I highly recommend these courses if you work in education.
8. Wash and pack away the last of my winter stuff. I've really been putting this off. Just do eeeeet!
9. Organise a few Christmas prezzies. I've got a plan for this!
10. Catch up face to face with some friends. Its great bantering on Facebook and via text, but I would like to see actual…real…people sometimes!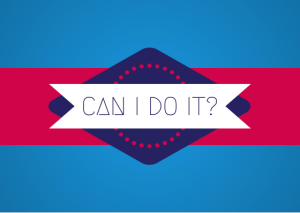 So, shake your pom poms and cheers me on. I'll report back next week to see if I get 10/10!
Kx.