I've been taking part in Blog with Pip during November. It has been the most wonderful course and I've loved chatting online with the others doing the course. I've learnt so much, some of which I'm still trying to get my head around!
Pip set a challenge for everyone over the weekend, which I only got to today. It was a Photo Safari. Take 5 pictures and blog it. So, I did a quick Monday run around, which I'm now posting on Wednesday! Is it just me or is life getting quicker?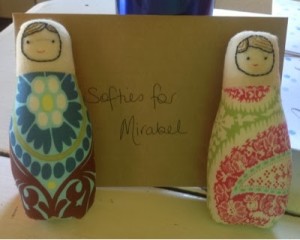 Some cute babushka dolls I whipped up. I think their faces are serene.

Straight after work I walked to the Post Office to post these cuties to the
Softies for Mirabel
campaign. I hope they bring a smile to the faces of their recipients. There's still item for YOU to make a softie and send it along! It would be fantastic if you did!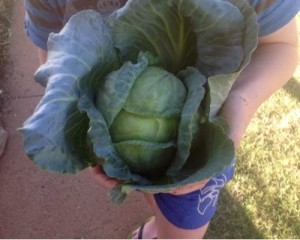 The dry weather has meant not so much has gone into the garden this year.
Dirt Boy and I spent a little time in the garden and we picked the last of our cabbages. We're going to donate one to our school for the canteen to use in lunches and the other for us. I think I'll shred some and pan fry it with some garlic. Yum!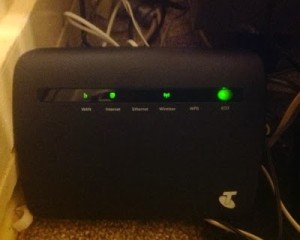 What do you do to hide the ugly cords?
Something I'd been putting off was installing the new modem. I got the job done while I was prepping dinner and wow! The speed of the wi-fi is much better, hooray! I'm not loving all the cords though. I'll just hide them down the back of the lounge for now!
I think this girlie would love to take piano lessons!
Dancing Queen disappeared to what is meant to be the music/library room, but is more like the 'shove it all in' room. She came out a little while later with a song she'd written and played it for me. Pretty darn good for a 9 year old! I just love how her confidence has blossomed this year.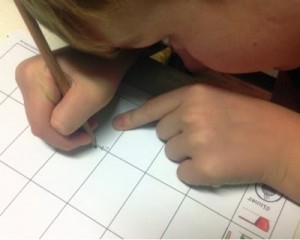 Its just too hectic if I don't use this.
Most weeks I use this menu planner from
Red Tractor Designs
to plot out the week's meals. I find it great for trying to be a little bit organised and it stops the 'What's for dinner?' question. Does that one drive you nuts? It does for me! I usually answer 'Food'. Only the foolhardy ask 'What sort of food?'
Dirt Boy has requested Chicken Soup for Wednesday night. I'll make a batch in the slow cooker so its ready when we get back from Swimming Club. I'll have to pop a few more things on there for the rest of the week. I've got a hankering for Indian, so there will definitely be a curry on the menu this week.
So, that was my Monday afternoon. How was yours?
Kx.