Liebster what??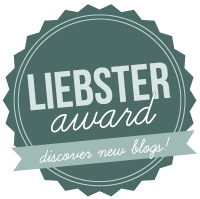 That was my first reaction when Clare from catseatdogs tweeted me that she had picked me for this award. I'd just found out about Clare's beautiful blog a few days before through the Voices of 2013 Digital Master Class, and was pleased as punched she liked my scruffy blog! I love finding people with similar thoughts/tastes through technology. Makes the whole world seem a bit closer.
I'd seen similar award badges in people's side bars and wondered what it was all about. The Liebster Award focusses on the small blogs, not the MEGA big ones that everyone loves. I like following a link in someone's blog that links to a sweet new blog, full of great ideas. I hope that by accepting this award you find something you like about my blog and it leads you to a new blog as well.
In order to accept this award, the nominee must:
• Link back and recognize the blogger who nominated them
• Answer ten questions given to you by the nominator
• Nominate ten other bloggers for the award
• Create ten questions for nominees to answer
• Notify your nominees
• Get an
award button
and display proudly.
Clare has set me the challenge of answering her questions with just one word. Here goes…
Favourite Colour?
Blue
Best book in the whole wide world? (ok, more than one word here)
The God of Small Things by Arundhati Roy
Reason to blog?
Creativity
Listening to?
The Punch Brothers
Vintage or modern?
Vintage
Holiday destination of choice?
Melbourne
Where do you write?
Everywhere
Paper or screen?
Paper
Wow! That wasn't as hard as I thought it would be!
Which little blogs do I check out? This is where I feel a bit guilty as I swing by, check things out, but don't always comment. That's all about to change as I've spent 'a while' on the phone to Telstra and hopefully got my internet speed sorted! Hooray!
Jellywares , The Shady Baker , Chookyblue , Kate at Show and Tell and Homelea Lass I'd be over the moon if you would accept a Leibster Award. I love reading your blogs even if I don't always let you know. Thanks Folks! You bring something special to my life!
Okey Doke, Now for some questions…Use as many words as you like! However, if you are feeling REALLY creative, maybe you might like to use the idea that a picture is worth a thousand words and answer a question or two with a single photo.
Here we go!
1. Who are the three people you would most like to stuck in a lift with?
2. What's the most unusual sandwich you've had?
3. If you could learn a new skill tomorrow, what would it be?
4. How often do you buy new music?
5. What's your favourite childhood treat that you'd love to have right now?
6. Christmas pudding. Cream, brandy butter, custard, ice cream or YUK! Pass the pavlova?
7. What's a small, seemingly insignificant item that you treasure?
8. Shower or bath?
9. What's the next thing you plan on buying?
10. The best time of the day is…
I can't wait to see your answers!
Kx.