Finally the dust has settled and I'm sitting in Bathurst contemplating the long drive home. Well the dust has certainly settled as its bucketing down outside and I'm trying to figure how to drag some rain clouds back home!
Saturday was fabulous! I picked up The Enforcer from the Boarding House and we went off to get a hot chocolate. Then we took a deep breath and went along to the Bathurst Blog Meet-up. Wow! What a buzz!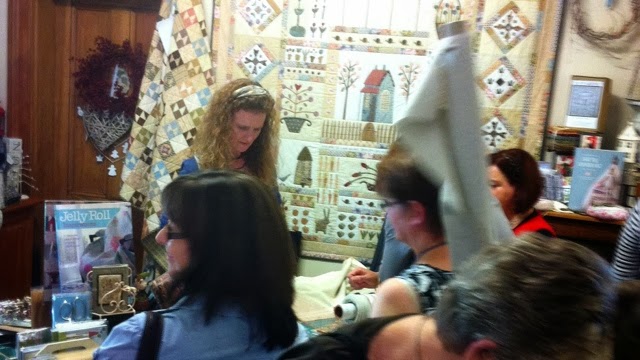 We took over The Home Patch and the shop was filled with chatter and laughs. The lovely Anni was having a ball chattering to people as we lined up at the counter. There was a regular call out to 'non-bloggers' that they should have priority at the counter lest they get trampled in the crush!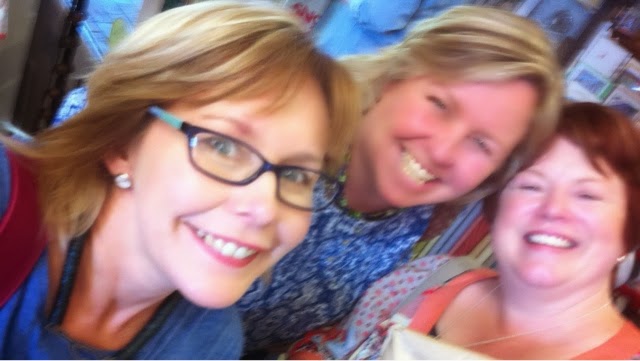 There was time for a quick chat with Donna and Suze and a selfie. Even though Suze and I live in the same town we rarely get the chance to hang out. I'm working a plan to fix that though!
A bit of retail therapy and then of to Crago Mill for lunch. When I lived in Bathurst this old flour mill building was pretty much derelict. Now it has been transformed into a rustic cafe and antiques centre. It really makes me happy to see old building like this being reused.
After a yummy lunch, it was time swap. We had a Make it, Fake it or Bake it theme. I watched nervously as my recipient opened my offering. Being a knitter in a room full of quilters can be nerve wracking. I needn't have worried. Sandy loved it! She even teared up a little when I was telling her about it! Phew! I'm so glad it really suits her and she will enjoy it.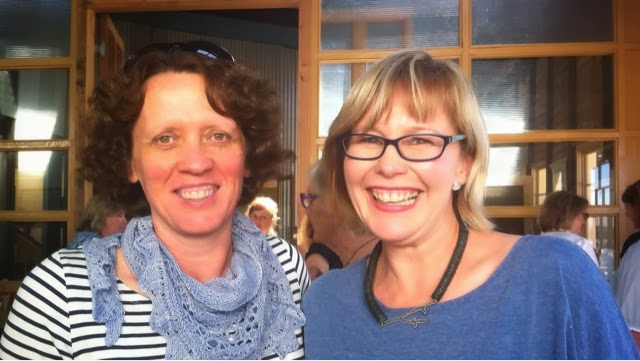 I guess for a blog meet up I should have taken more pictures, but it was too much fun chatting and then there was show and tell. Wow! I'll tell you more about Michelle's quilts another time. Next time I'm in town I'll get in touch with her and show you. They are amazing in their use of colour.
The day came to and end when I said goodbye to Suze and Kate after some indulgences at Sweet Caramel. Then back to Anni's where we sat up late and created. Both on projects neither of us can show yet!
I get to drop The Enforcer off at school this morning. I will look forward to making her lunch, something I haven't done all year. She's had to grow up quickly at Boarding School and her first year is nearly over.
Thanks everyone for making it a fabulous weekend. Big hugs to you Anni. I miss you heaps!
Kx.