I wrote about my Blog with Pip experience yesterday. Actually I only wrote a little bit about what a wonderful experience it has been, there is so much to tell!
Pip has asked us all to Link up with a little chat, so make a cuppa and find out more about us.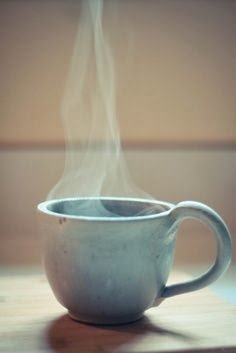 1. I'm Kylie Harvey, I live in remote New South Wales and I work as a teacher to get money to fund my creative obsessions! My family have finally accepted that the house will have 'works in progress' on every flat surface of the house! In 2014 I'm teaching knitting at one of my favourite shops,
The Home Patch
!
2. I love nothing more than sitting down with some knitting and losing an hour or two, having a cuppa and indulging in my magazine obsession. Working up a sweat to counteract the sittin' knittn' is great too!
3. My favourite place to be would be somewhere with a breeze. I can't stand stuffy rooms! And hanging out with people who are creative and kind, in real life or in the virtual world. Its the best!
4. I've loved Indian food forever. I tackled making my own Biryani the other day and it was amazing! I'm adventurous when it comes to food. Fried lambs brains anyone? I love drinking black tea and all sorts of fruit tisanes, though my day always starts with a milky Moccona! A single malt whisky is a treat.
5. I'm a moderator for the
Skein Yarn
group on
Ravelry
. There are so many inspiring people there, some I've had the chance to meet in person. I'm endlessly inspired by the creativity of making your own clothing and Kristen creates the most gorgeous colours on her yarn. Pinterest is great for sparking some inspiration too.
6. After doing Blog with Pip, there is lots more I'd like to know about all this computer stuff! I'm slowly changing things on this blog and trying to get it looking just so. This year I'm going to tackle double knitting too!
7.
Kate Davies
is a Scottish knitwear designer, who writes really interesting articles and has a great knowledge of the history of knitting.
I really am inspired by the concept behind
3191
. These friends have a whole lot of creativity going on!
There are so many great blogs out there!
Enjoy looking around here at Indigo and Quince! I'm off on a little jaunt of a musical nature. It should be a blast!
Kx.