(Gosh darn it! I know its Monday, but I forgot to publish this one!! Have a little fair isle for your Monday! Kx.)
As I write this, the temperature today is predicted to reach 43C (about 110F, can you believe it?!), and I think I've finally 'un-Christamssed' the house. I haven't put the boxes of decorations away yet as everytime I walk through I find a little tree or bauble hiding around the house. I thought I'd put plenty out, but my sister arrived and put out LOTS more!
I hope your Christmas and New Year were filled with joy. My home was full of visiting family and way too much food, hence my quietness on the blog!
But they've now departed and I can find some quiet time for knitting. This year I'm planning a steeked fair isle cardigan based on this pattern,
Lissuin
.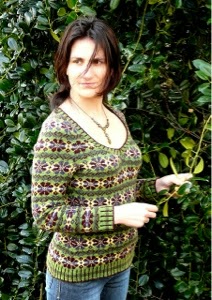 Designed by the talented Ann Kingstone, Lissuin is a pattern I've had for a long time and 2014 is going to be a year of
of trying to use some of the hundreds of patterns I've got in my Ravelry library!
At this stage I'm choosing colours for my cardigan. I'm going to use Skein Yarns Merino Cashmere fingering. While not a traditional fair isle yarn I've found it has enough 'stickiness' to create a gorgeous fabric and I do love cashmere! After learning a lot about colour through choosing fabric for quilting, the same principles apply to choosing colours for knitting. One of my favourite ways to check colours is to take a picture, convert it to black and white and then use those colours.
Here's a snap of the Skein Yarns colours I've stockpiled for this project.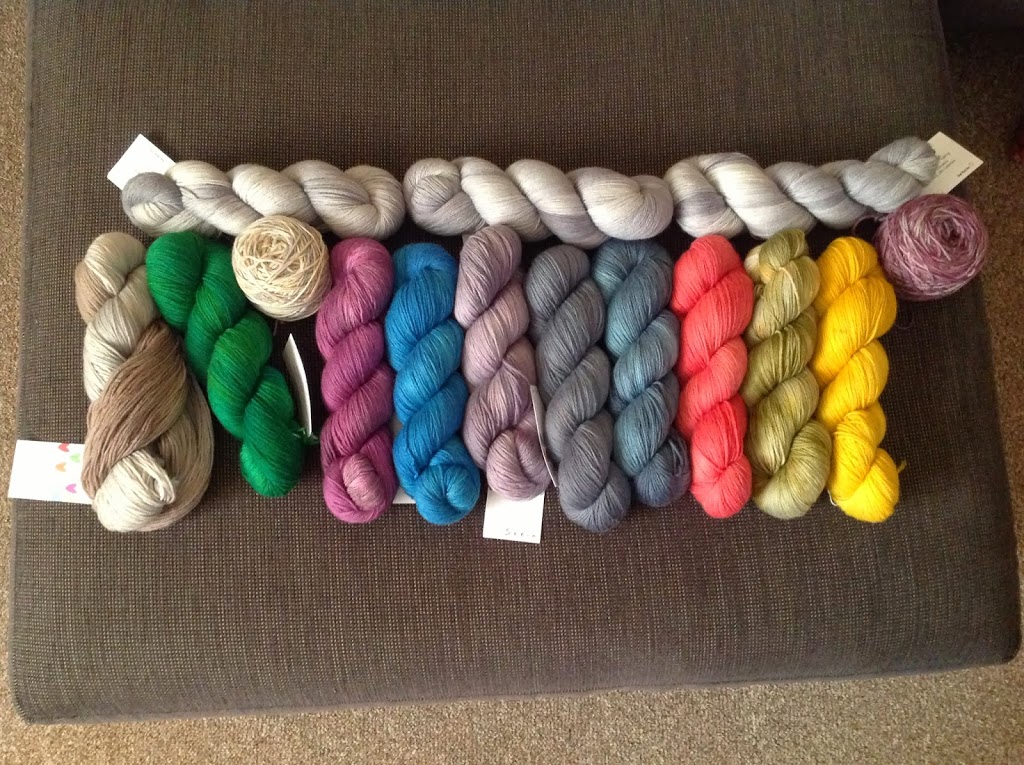 And here's the same photo converted to black and white to check the contrast of the colours.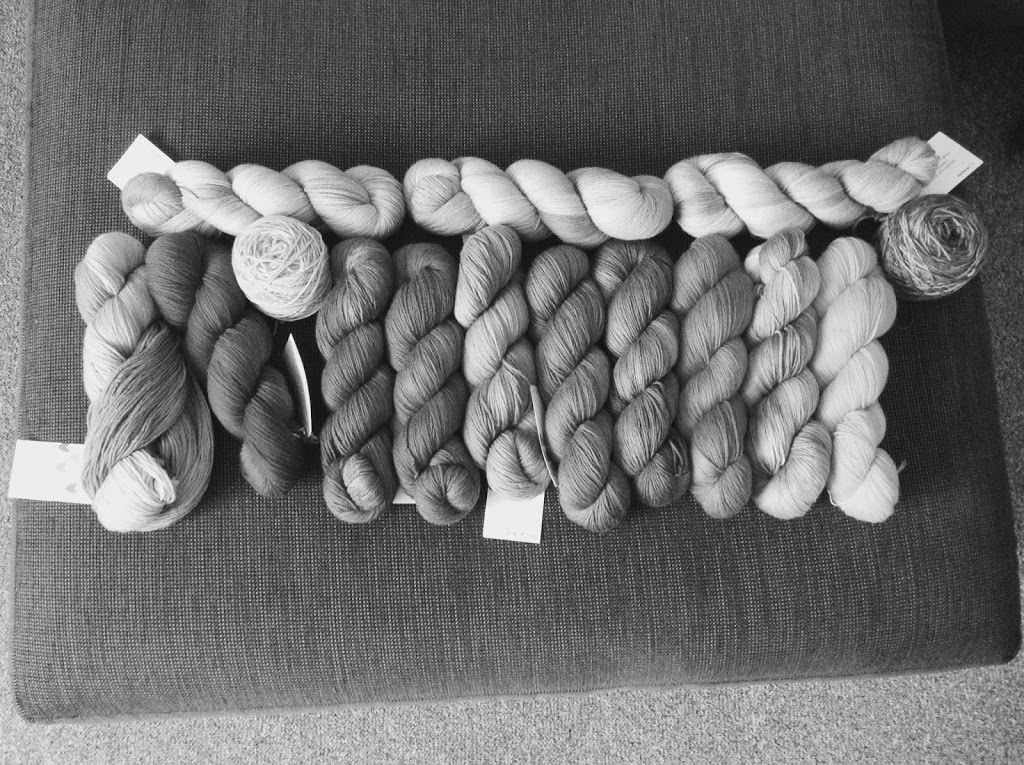 Next week I'll reveal the selected yarns! I need six colours for this project and I'll write more about yarn selection and swatching then.
In the meantime I'm drinking lots of iced tea and trying to stay cool. What's your favourite way to stay cool?
Kx.