Its good to take a moment and take stock of what is going on around you. Pip over at Meet Me at Mikes does this on a regular basis and I thought I'd join in too.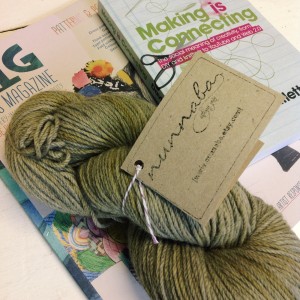 Making : New friends online.
Cooking : Roast Quinces. I'm marking the last day of Autumn with their beautiful scent and colour.
Drinking : I'm on a green tea kick at the moment. Buckets of it!
Reading: Everything I can about the Finnish Education System. Cool stuff! Check out taughtbyfinland.com for on the ground observations.
Wanting: Some indoor plants for the house. They will need to be really tough. I mean really tough.
Looking: At the sky. Today it was full of clouds and welcomed rain.
Playing: Soccer in the backyard with my kids!
Deciding: Which summer items I need to keep for next time. Some of my old favourites are looking a bit worn out!
Wishing: I didn't live quite so far from people I want to hang out with. Online is cool, but I'd love to actually BE with them!
Enjoying: The cooler weather and the chance to get a few hand knits out to wear.
Waiting: For next weekend when I get to catch up with a group of my cousins in the Hunter Valley. We do it every 2 years. It's going to be great!
Liking: The new OPI nail polish I bought. Hoodoo Voodoo is a nice raspberry orangey red.
Wondering: Where I put the Nunnaba yarn I bought last year. Hmmmm….
Loving: The Creativebug drawing class with Lisa Congdon. I mean really loving it!!
Pondering: How I can quit my day job, but still get paid for it.
Considering: Chopping all my hair off. Or not.
Watching: Men in Black. One of the few movies my whole family like!
Hoping: This week goes smoothly and is heaps of fun.
Marvelling: At folks who get stuff DONE!
Needing: Some new undies. Time to sacrfice some tshirts and have a go at sewing my own!
Smelling: The dampness in the air. Rain is so lovely.
Wearing: Brand new white jeans with navy pinstripes.
Following:  Fox in Flats to try and revive my style.
Noticing: How quickly my kids are growing.
Knowing: While I can't 'do' it all, I'm bloody well going to give it a try!
Thinking: I really shouldn't start another knitting project. But, well…
Feeling: Excited about the plans I made last weekend. A print workshop with Saffron Craig!!
Admiring: The skills some people have when it comes to designing and technology.
Sorting: Through the many things in my studio and try to clear it out.
Buying: A new lounge for my studio! Goodbye, comfy, but space eating guest bed. Hello, sofa bed!
Getting: Creative this weekend. Time to strip the paint off the kitchen table and give it a new lease of life.
Bookmarking: Start Up Vitamins for a bit of inspiration at home and at work.
Disliking: People who put out official documents and don't proof read them for spelling mistakes.
Opening: The latest edition of Selvedge Magazine. I just adore taking time to read this, cover to cover!
Giggling: At Blackadder episodes
Snacking: On Allen's Party Mix. Very naughty.
Coveting: All sorts of boots for winter.
Wishing: I could exist on 4 hours sleep a night
Helping: My girl with her reading.
Hearing: The sound of little kids on the swing at the park nearby. They are giggling and the swings are squeaking. Happy sounds.
Kx.