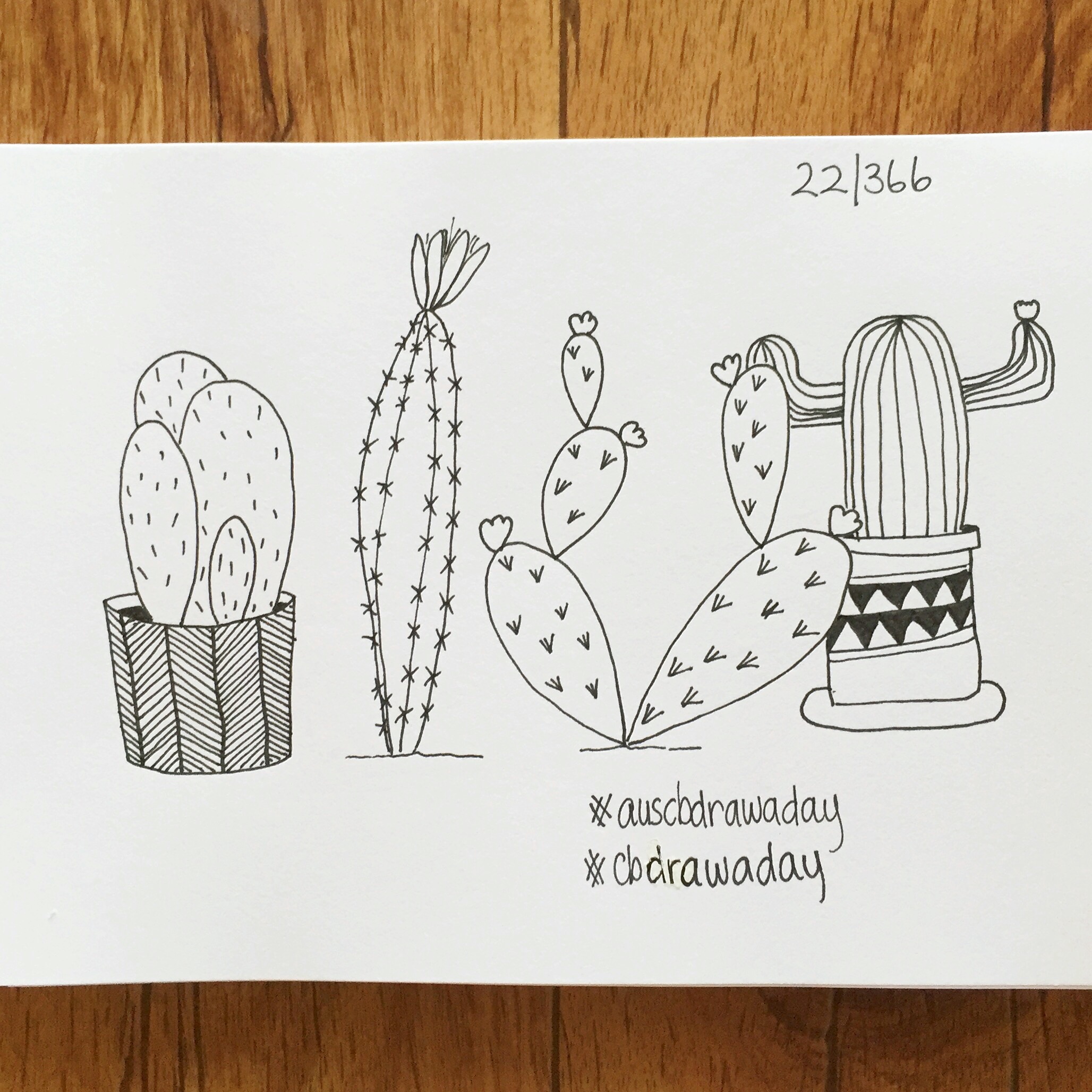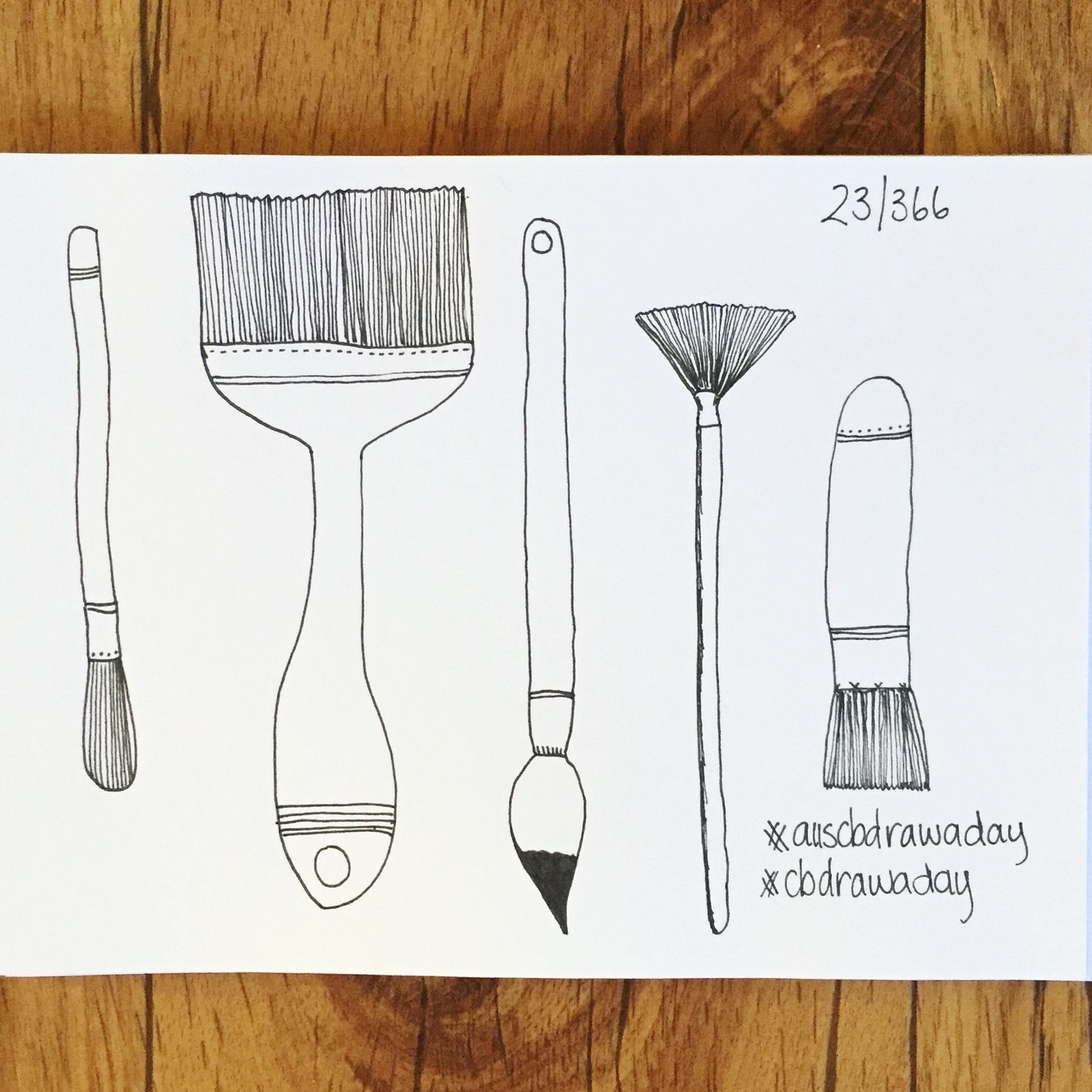 I am a great believer in the power of habit and its ability to create improvement. Heck, that's what I do for a living. Getting kids to practice something so many times that it just becomes habit so they can move onto learning the next thing.
For me, it helps that I love getting up early in the morning and can spend time creating. Since January 1st I've been committing time to sketching a simple piece. I started and then found that so many other people had joined in the Creativebug class with the awesome Lisa Congdon, so I joined them too. For the 31 days Lisa demonstrated a little sketch of some everyday objects and we could create our own. Wow! What a great little community it created!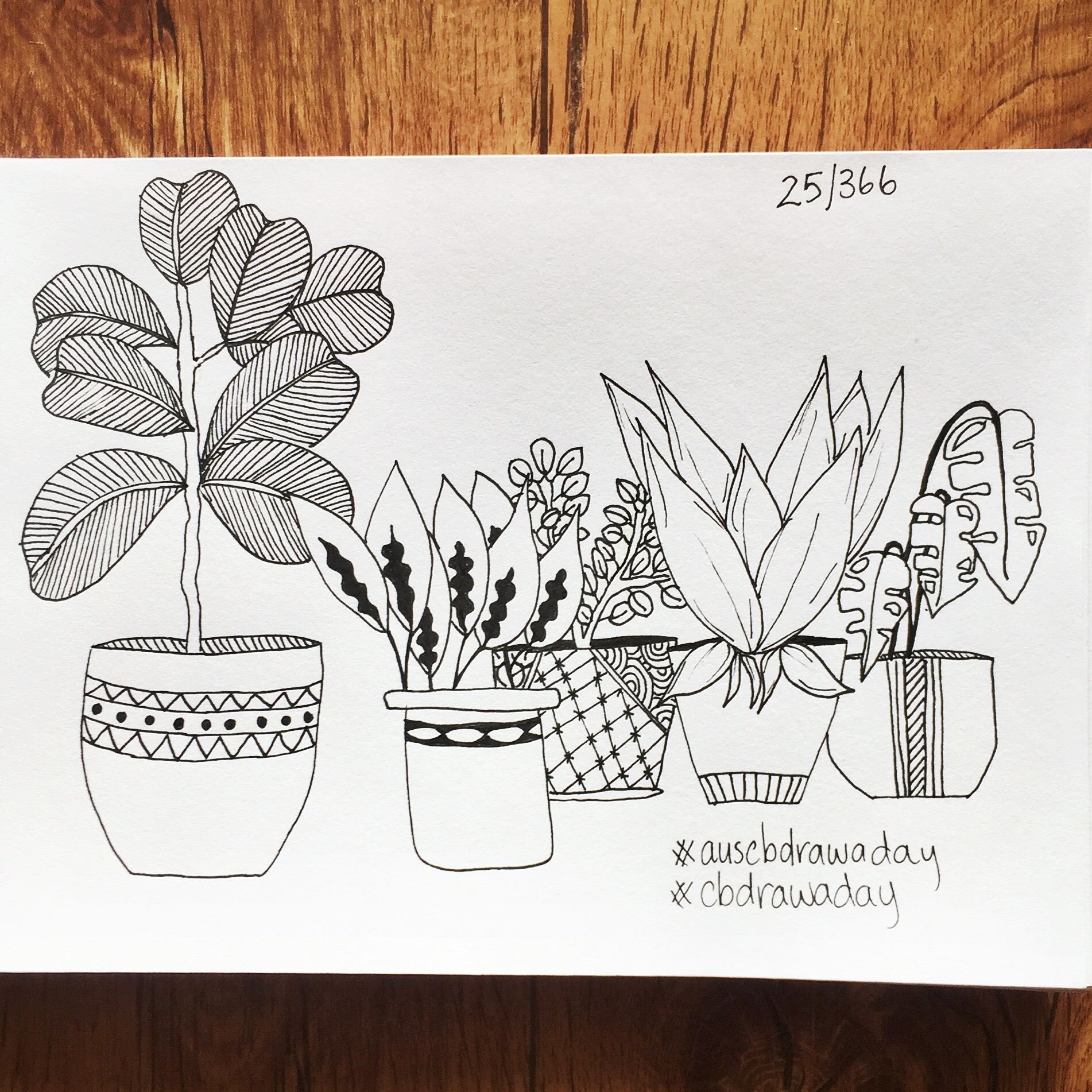 I set myself the challenge of not sketching out the design in pencil first. I just had to trust myself and draw. It really was a lesson in just going for it and putting my work out there. (Thanks Lisa!)
You can check out the class here and be sure to head over to instagram to see all the wonderful art created on the hashtags #cbdrawaday and the hashtag for Australians #auscbdrawaday. You can begin the class at anytime. Why not join in?
Kx.